For Sale
Perfect condition washburn Rover travel guitar selling new for $220 on Amazon where its an Amazon Choice for travel guitars with a 4 star out of 5 rating from 300 reviewers. Surprising sound in a small package with a mahogany body and solid spruce top, a full 24 scale and guitar-sized ...
For Sale
Very nice like new barely used Washburn Rover travel Guitar. With case. $120. obo
For Sale
Washburn Rover 6 String Acoustic Guitar, Right, Natural, Full (RO10SK-A)
... at the beach or by the campfire, The Rover line of travel instruments feel great in the hands, are pleasing to the ear, and attractive to the eye
eBay
Washburn Rover Travel Guitar Case - NEW - Minor Blem - W/ Backpack Straps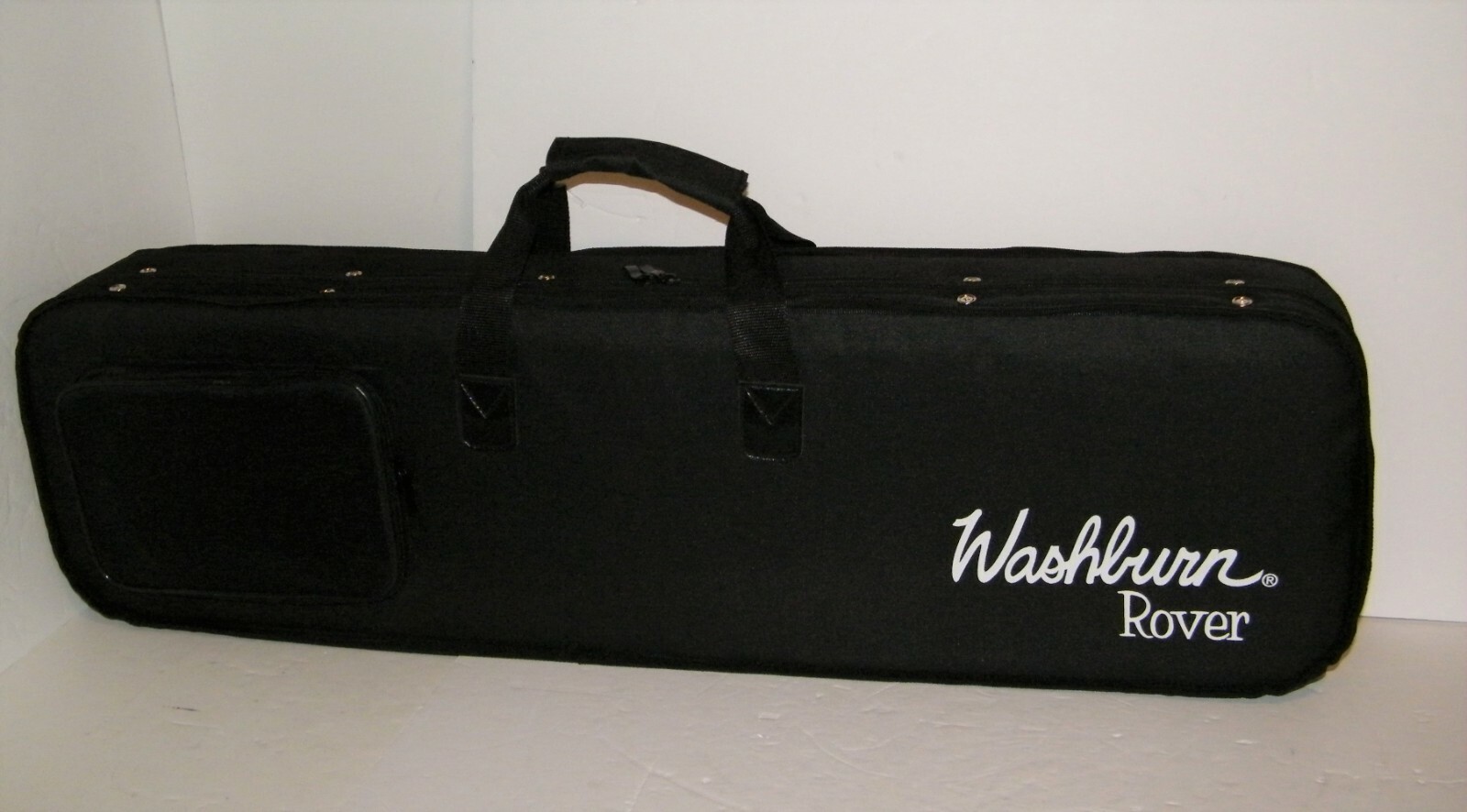 ... Hardshell case with plush interior and Washburn logo.Washburn guitars deserve Washburn cases. The Rover Travel Guitar Case is made to fit perfectly the Washburn models listed below. Each hardshell case is constructed of plywoo
For Sale
Washburn Rover travel guitarPlays very wellThe guitar is like new it has NO nicks or dents. The build quality is quite high with details comparable to high end instruments including a soft matte finish, handsome bindings and a peghead veneer. I had the guitar set up including ...
For Sale
Approximately 10 year old, but very lightly used Washburn Rover Travel Guitar acoustic. Always stored in case in room temperature environment. Selling because Im no longer traveling much and dont have need for it. Storage case is nice quality, except that main exterior zipper ...
For Sale
Washburn Rover RO10 in excellent shape. Comes with very nice carrying case. Firm on price.
For Sale
$30 cash. No trades.Case for a Washburn Rover Guitar.5.0.3- 3one3- four S.I.X 30Call or textPick up in the Hillsboro area.
For Sale
Used in like new condition. Comes with case.
For Sale
Greetings. I have a Washburn RO10STRK Rover Travel Acoustic Guitar W Gig Bag Trans Red in excellent condition. Only played it a handful of times. Selling because I recently upgraded to a Baby Taylor.