For Sale
Crain 812 Super undercut Saw for Rent $50dayThe Super Saw features a powerful 13 AMP motor and a compact design that can operate in tight areas such as closets or pantries. The saw can undercut doors in place, inside corners, and masonry walls and hearths. A diamond blade No. ...
For Sale
Crain 812 Super Saw 13 Amp Undercut Saw$255 Firm do not take offers136th SE powell Blvd
For Sale
Bon 24-307 12-Inch Undercut Saw
Wood handle 12-inch long blade 10 point saw teeth on booth sides
eBay
Crain 575 Multi-Undercut Saw With Case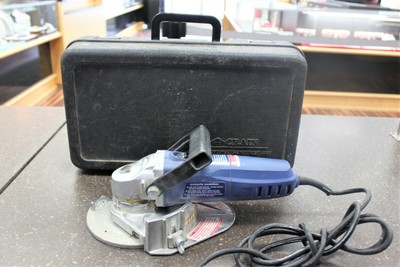 Crain 575 Multi-Undercut Saw With Case Product Description: Available for purchase is a Crain 575 undercut saw. It comes with a storage case. There are some scratches as well as sawdust residue on this item. There is no damage it works well. Please see the pictures.This compact, ...
For Sale
FOR SALE CRAIN Multi-Undercut Saw. If you know anything about tools, CRAIN is the gold standard amongst tools. AMAZING saw. These will last FOREVERPurchased Price $350 plus tax.Asking Price $230
For Sale
Crain Model 820 Heavy Duty Undercut Saw. Works Great Includes New Blade. Possible delivery to Fargo and Grand Forks areas. Call Steve at 218.28O.18OO.
For Sale
Hey looking for good condition UnderCut Saw We have this one ready to go work for you today So dont let this one get away from you So have any questions feel free to ask anyMONEY MIZER PAWNSHOP644 N EASTERN BLVDMONTGOMERY,ALA 36117 HOURS M-F 9-6SAT 9-5
For Sale
This is for undercuting door jams or casings when your installing laminte, hardwood, tile, or vinyl flooring. This thing is still sharp and works great.Tile tools, tile saw, laminate tools, flooring tools, etc.
For Sale
Can meet most days in knoxville. Text with any questions.