For Sale
Trikke 48V Deluxe Electric Scooter, 49" x 54", White
Trikke 48V Deluxe electric scooter features foldable lightweight robust frame built with aircraft grade aluminum AL6062 Motorized scooter is Powered by a 350W brushless free-wheel hub motor (700W peak power) Motor scooters include high-performance 48v-11.25Ah Panasonic lithium-Ion ...
eBay
TRIKKE T12 ADULT Size Kick SCOOTER, Black, Non-Motorized, Limited Availability!!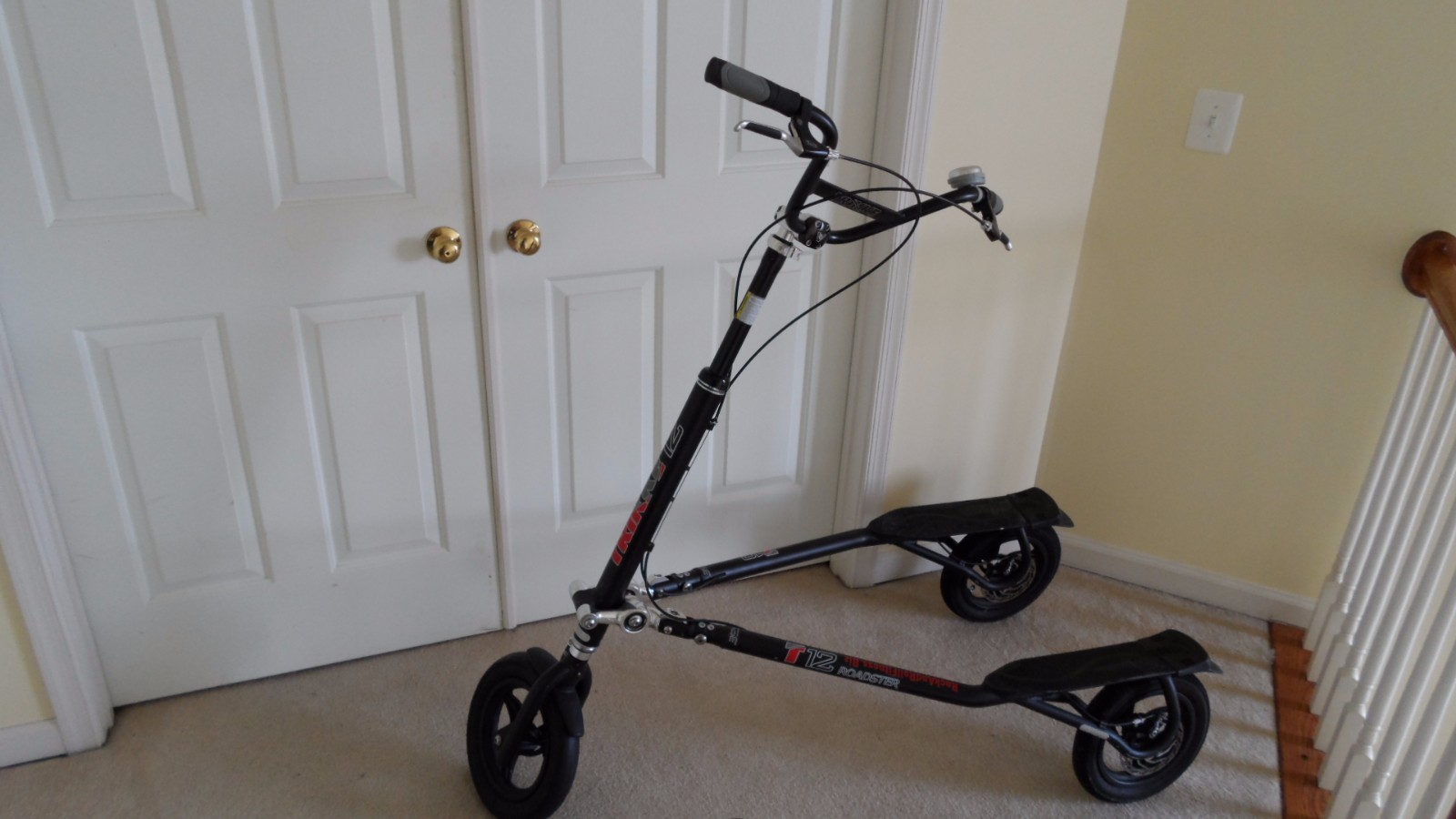 Used Trikke T12 Roadster Adult Size Kick (Non-Motorized) Scooter. This Trikke T12 scooter is in very good working order and has only minor signs of wear. It has the aftermarket wider front tire for better road grip. It comes with an added water bottle cage and bike bell on ...
For Sale
used ,but in good condition Trikke T78cs.Trikke is a brand of unique vehicles that is owned by Trikke, Tech Inc. A Trikke is somewhat like a scooter in that it possesses a standing platform. However, it has a platform that is made for active riding. Trikke products are great ...
For Sale
Lowered price $100 cash Firm. Pick up only Cost $300 not counting tax. I added better rubber grips and the red reflector. TRIKKE T78cs Convertible Folding Scooter. When it comes to bigger kids and adults, look no further than the T78cs as an excellent, full-size starter. With ...
For Sale
Trikke is fun to ride, just rock and roll, I am 86 and used to ride all over town.
For Sale
Trikke T78cs- used very little and has just been sitting in a shed. Some rust. Tires are in good shape but need air. With a little elbow grease this would be as good as new. Hubby thought he wanted it but ran out of time and motivation to use it. Great for a different type ...
For Sale
Excellent condition,adjustable height handlebar,disc wheels rear brakes,folds up,space savor,or will trade for pellet grillsmoker.twoninezero-2694
For Sale
In great shape
For Sale
In great shape
For Sale
Good condition, getting too old to use it. Folds up for transporting.Asking $80 obo