For Sale
TouchTunes Di-Box, Line-in Interface - 700167-001
UNB to BAL - Converts Unbalanced to Balanced Signal For Use with Genesis, Rhapsody, Ovation, Maestro, Allegro, MX, Virtuo, & Playdium Jukeboxes Component in: TouchTunes JCB Upgrade for MJS Conversion Kit and TouchTunes MX1 Part Number: 700167-001 Made By TouchTunes
eBay
TouchTunes Virtuo Digital Jukebox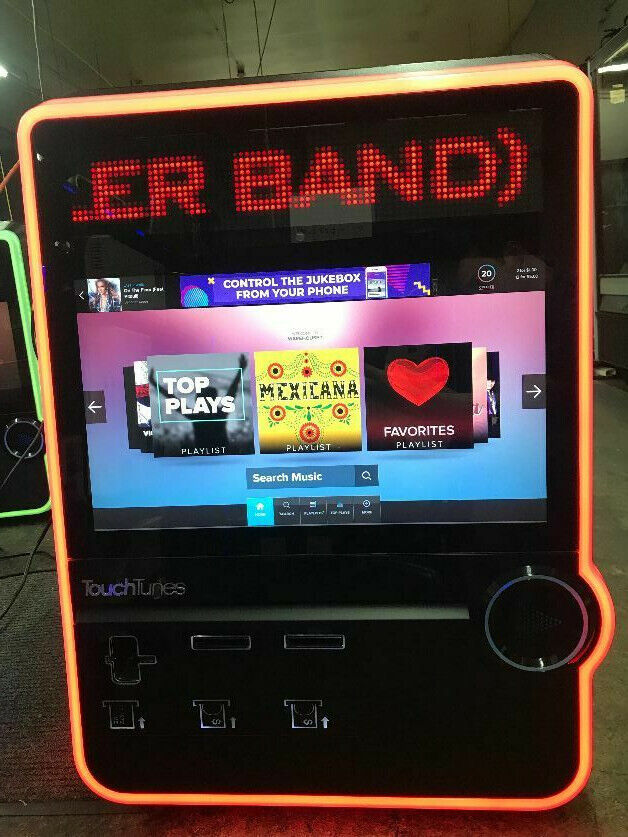 This auction is for (1) TouchTunes Virtuo digital jukebox with internal amp and hard drive. It includes (2) ICT bill validators, LCD Monitor/Touchscreen, Duocore computer, wireless remote control and all standard factory cables and accessories. The jukebox will be thoroughly ...
For Sale
Get your Touch Tunes digital juke box installed in your bar location today. Free installation and revenue share each month. Some locations earn $800 - $1000 a month. Silver Strike Bowling, Pooltables WE HAVE THOSE TOO We offer 24 hour, 7 days a week service SAME DAY SERVICE call us today ...
For Sale
We have several jukeboxes that work well and have amazing Bose sound.