For Sale
New Portable Refrigerator freezer, King Dish Tailgater Antenna $150 never used, New Coleman 15000btu top mount AC $575 with controls, New toilets, new 6 gallon water heater, weight distribution hitch $150 new, has 2 516th ball. 951-271-0780 Also have other trailer and RV ...
For Sale
Norcold 2100 series four door stainless steel refrigerator. Over $5000 list price new. This one is in new condition never had any food in it all the books are with it. Manufacture date January 2019. Installation available. Upgrade your old RV refrigerator today to the newest ...
For Sale
Magnetic Whiteboard for Refrigerator 17``x12`` with Extra Smaller Board 12``x10``,Dry Erase Fridge Whiteboard,4 Magnetic Markers and1 Eraser Included
NEVER MISS UPCOMING EVENTS: How to successfully remember something important each and every time? Our magnetic refrigerator whiteboard is your second-to-none choice! By quickly jotting down everything in your mind, you can create your own convenient calendar in an organized ...
eBay
Sub-Zero 4204490 Refrigerator Water Filter Replacement Cartridge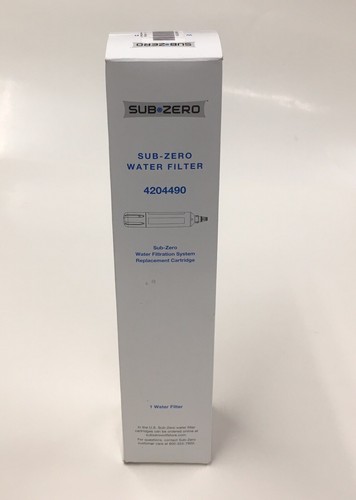 Genuine OEM Authentic part from Sub-Zero in Madison, Wisconsin. This 4204490 replacement Subzero Water Filter can be used in Built-In Refrigerators, Integrated Refrigeration, and PRO refrigeration. It is recommended that you use only genuine Sub-Zero water filters in your Sub-Zero Refrigerator. ...
For Sale
Norcold RV refrigerator. It cooled some when removed, just not as we wanted. Sold as is. Located in Goldsboro NC. $200 obo.Call George 9195804595.
For Sale
Very nice RV Refrigerator. Hardly used, like new. Propane or electric.Norcold Model 1210 IMCost over $3,500 new.measurements include trim
For Sale
Lots of parts at the very least. Came from a 2003 Alfa motorhome and is not a coolant leak about all we know. Great potential for reselling parts on eBay if you have the time if nothing else. Free. Also have a twin mattress and a smaller older RV refrigerator available too. ...
For Sale
Norcold 2100 Series 4 door stainless steel refrigerator. New condition. Rarely used. Ready to Go
For Sale
I was planning on using this fridge in one of my Avion projects but came across a brand new model from a dealer. I plugged it in and I have added a picture of ice showing that it froze within 5 hours. Its in great shape.DimensionsThe box ONLY measures 59 12 tall, 23 wide ...
For Sale
We are re-purposingparting out an older RoadRanger RV. All appliances in working order, just a little dirty from lack of use. Refrigerator is a NorCold model N641 see details in photo that runs on electric or propane. StoveOven is a Wedgewood. I also have the water heater ...
For Sale
We closed our RV Business and everything is 60-75 off. We have hardware, locks, furnace and refrigerator parts. Ceiling patch. Sewage supplies, plumbing parts, etc.
For Sale
RV Dometic refrigerator freezer. 43 inches tall, 24 inches wide, 25 inches deep. Propane and 110volt. Call or text .
For Sale
... W CABINET $80Hydraulic slide pump $250 SOLDfridge-60 x 24, 2 way Dometec, $550 SOLD2nd fridge-53 x 24, 2 way Norcold, $500 from 2017 cer, solid black colored SOLDmicrowave 30range $100 - 3 BURNER, 21 with internal sparker