For Sale
Clarisonic Deep Pore Facial Cleansing Brush Head Replacement, Deep Pore Facial Cleansing Brush Head, 1 pack
Clarisonic devices are customizable with a brush head designed to meet every skin need Each brush head is made with patented rounded bristles to be gentle on skin Deep cleans enlarged and clogged pores Compatible with every model, Mia 1, Mia 2, Mia Aria, Plus, Pro Replace brush ...
eBay
4 Clarisonic Replacement Brush Heads 6 options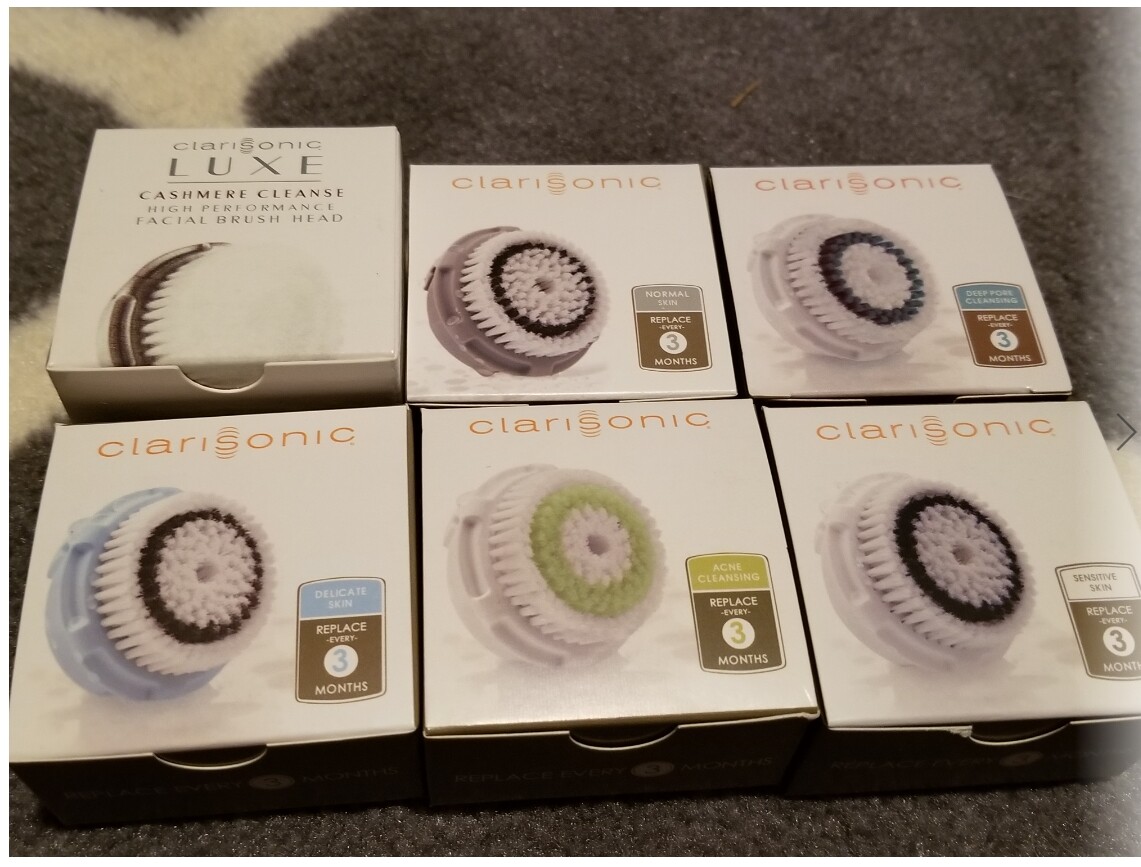 4 Clarisonic Replacement Brush Heads acne, delicate, deep pore, normal, sensitive, Luxe Compatible with every model, Mia 1, Mia 2, Mia Aria, Plus, Pro. these soft-bristle facial brush heads vary to accommodate a range of skin types and should be replaced every three months. ...
For Sale
Founded in Seattle in 2001 by a team of scientists and engineers, CLARISONIC began by combining proprietary technology with a vision to transform skin--three years later the CLARISONIC Classic Cleansing System was launched. Since then, the brand continues to grow and innovate, ...
For Sale
clarisonic Pedi Sonic Foot Transformation Kit NEW Pedi Sonic Foot Transformation by Clarisonic transforms feet. Specially designed to smooth, soften, and hydrate rough, dry, uncomfortable feet, this set is the ultimate regimen to provide at home. Precision engineered to create ...
For Sale
Clarisonic with brand new brush heads
For Sale
Clarisonic brush that does not charge.It is going to e waste recycling. Thought I would check to see if anyone wanted to tinker or needed a charger.
For Sale
Needs to stay in charging dock after each use. Older model from 9 years ago. Never used brand new heads.
For Sale
Rarely used itoriginal price over $130just sell it $39like NEWworks wellIf youre interested email me pleasepickup and cash only thanks
For Sale
Travel case and charger included. Comes with a brush head thats been thoroughly cleaned.My other listings are under lazypanda.Cash and carry ONLY. antique, industrial, metal, mid century, vintage, modern, dwr, abc, anthropology, safavieh, crate and barrel, cb2, west elm, dining, office, kitchen ...