For Sale
NEW ARRIVALCustom Paint401 EngineAuto transAir rideSouthern carWE FINANCEDELIVER AND ship WORLDWIDE
For Sale
NIB Eelco bellhousing for buick Nailhead engines. Will fit 425, 401 and 364. Uses Turbo 400 style starter. Will fit 364 and 59-63 401425s. But you will have to use later short style starter. Bolts up to any standard 4 bolt GMChevrolet transmission.
For Sale
Nice set of original 1956 Buick Nailhead Valve Covers.Nice, straight, not rusty or tweeked, and In very good condition with original spark plug wire holder brackets.$80.Cash firm.
For Sale
FUEL PUMP BLOCK OFF PLATE FITS 401 BUICK NAILHEAD ENGINES F061
Fits Buick Straight Eight and 364,401,425 NAILHEAD Buick Engines CNC Machined from ½" thick 6061 T6 Aircraft Grade Aluminum Includes 2 - Stainless Steel 3/8-16 x 3/4 Highly Polished and Lightweight 100% Designed and Made in the USA
eBay
1964 1965 1966 Buick Nailhead 2x4 Air Filter "Wildcat 465" NEW Dual Quad 425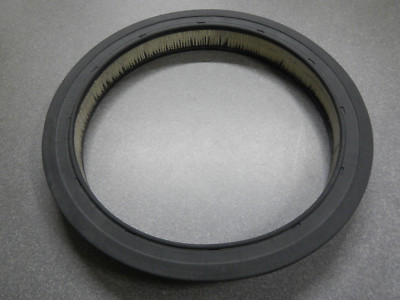 This is a Brand New air filter for 1964,1965, & 1966 Dual Quad (2x4) air cleaners for the 401 or 425 cubic inch Nailhead engine. This is a nice air cleaner. I am also stocking New air cleaner decals for this air cleaner. See my other listings or ask. Please ask questions. Normal 0 false false ...
For Sale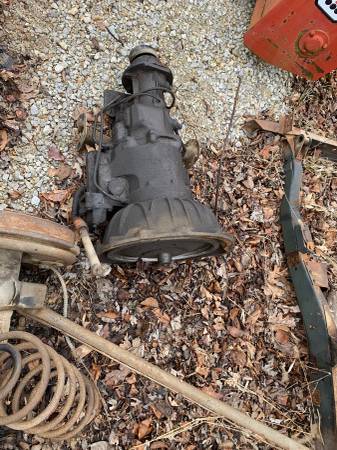 For sale is a 1955 Buick Nailhead 322 V8 and a transmission and rear torque with axle. The engine turns and is not locked up. Not sure how many miles. These are for local pick up. Call about delivery. Price negotiable. Call JR at 217-9seven9- 336 one. Block Cast 1165165 Year ...
For Sale
1959 - 1960 364 Nailhead, Factory 4 BBL, Block 1173201 Heads 1172889, Crankshaft, and Cam. Block has had a Crack Repair, professionally done and works. $100.00, No Text, 5O3-949-I872
For Sale
Not sure of size c.i.d. i think its a good rebuildable motor. Just pulled from car , turns over by hand, carb no good, dont know the condition of starter or generator..EVENINGS ONLY .....225.00 OR BEST OFFER.....NO TRADING......THANKS
For Sale
1956 322 four barrel engine and auto trans. There are some parts missing. Carb, water pump and starter. hot rod coupe model a ford scta 1932
For Sale
1956 322 four barrel engine and auto trans. There are some parts missing. Carb, water pump and starter. hot rod coupe model a ford scta 1932
For Sale
For sale is a used aluminum timing cover for a Buick 401 cu in nailhead V8. Cover is in good shape - no cracks. There are several threaded stud holes on the water pump side that have broken bolts in them. These will need drilled out and retapped.
For Sale
1962 Buick 401 Nailhead. Complete air cleaner to oil pan. Previous owner stated top end was rebuilt. Includes Rochester carb, fuel pump, power steering pump. Once we exchange e-mails we can have a good long call about it. Price is firm.
For Sale
In good condition, Used Star Marine exhaust manifolds that fit 264 and 322 cubic inch Buick Nailhead V-8 engines. $100.00 Gleed, Wa Call Good Rat Rod Material
For Sale
1966 Buick 401425 Nailhead Factory Cast Iron Intake Manifold. Casting 1372113. This is the best stock single four barrel intake. Could use a blast and paint. In great shape. Comes with carb. Unknown condition of Carbureator. It has set outside in the elements. Please leave ...
For Sale
364 nailhead engine and dynaflow automatic transmission out of a 1961 Buick LeSabre
For Sale
1963 Buick RivieranbspGarnet Pearl Red PaintSaddle Tan InteriorNumbers Matching 401 NailheadVin Stamp on Engine2 Speed Dyna-flow Trans Re-built Last YearCoys Wheels 20 Rear amp 18 FrontClean Dry FloorsOriginal Chrome and Stainless TrimPower SteeringPower BrakesPower WindowsCruise ...