For Sale
Bridgeport Variable speed Milling Machine9 x 48 Table2 HP 3 Phase Motor - Currently wired 230V Has Servo Motors on X Y axis on the QuillNew Keys Bushings were installed in the variable speed pulleysNew Variable Speed Drive BeltNew Upper Bearing Installed The EZ Trak control ...
For Sale
bridgeport CNC Vertical Milling Machine3 AxisEZ TRAK DX Control9 x 42 tableVari-speed 2J headIncludes misc. tool holders and operators manualsLocated in Bridgeport, CTFeel free to inspect under powerSold as is where is as inspectedWe can load the machine onto your truck or ...
For Sale
C C Bridgeport ez-track48 table with 6Kurt vice with collets
For Sale
Bridgeport EZ-TRAK SX Programming & Operations Manual
eBay
Bridgeport EZ Trak DX 1998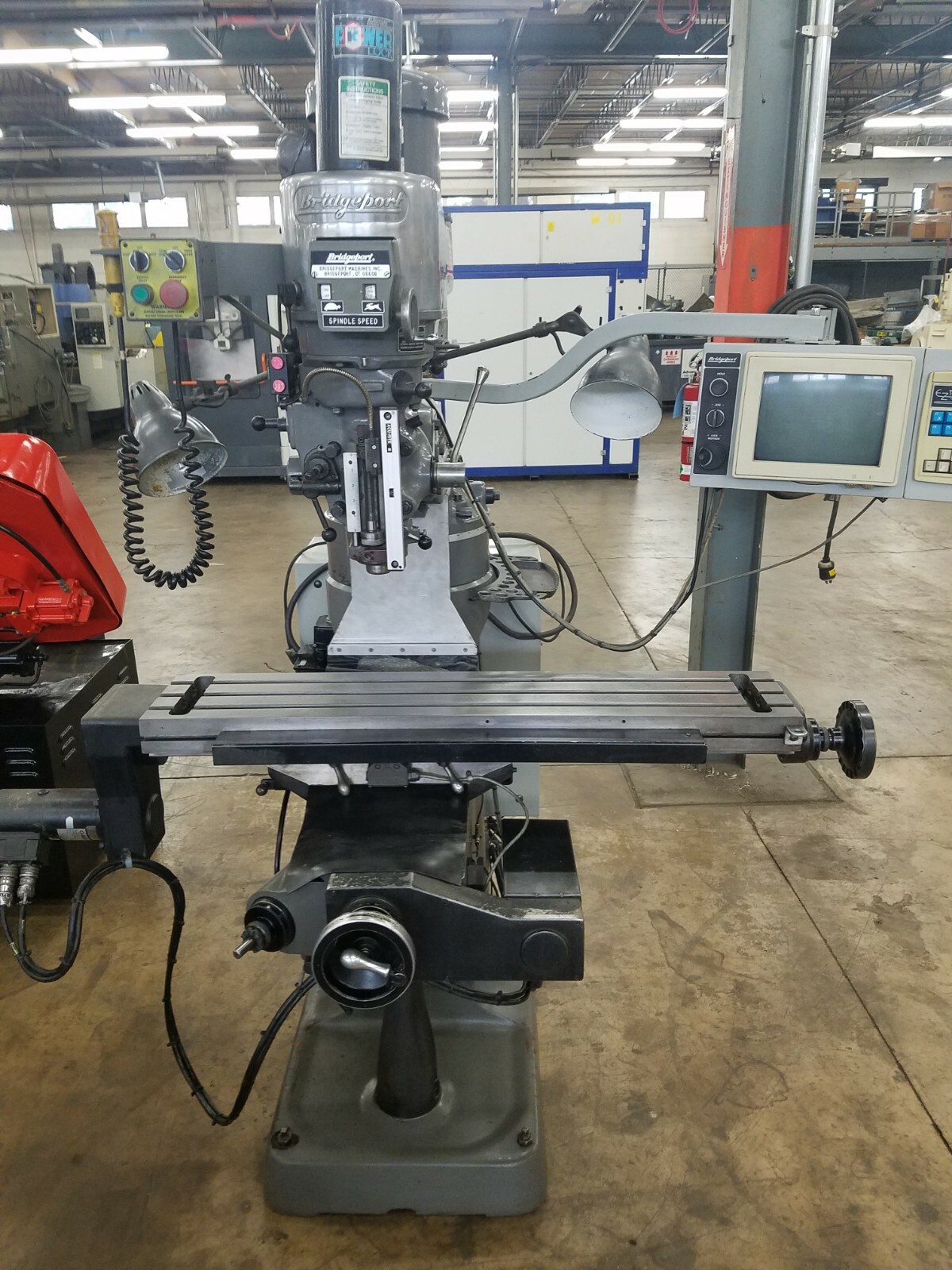 Bridgeport EZ-Trak DX Series I Manufacturer: Bridgeport Model: EZ-Trak DX Series I S/N: 275060 Year: 1998 Condition: Excellent Specifications: RANGES; Table Travel (x axis) 30 Saddle Travel (y axis) 12 Quill Travel 5 Knee Travel (z axis) 16 Ram Travel 12 Throat Distance (min.) ...
For Sale
Bridgeport Milling machine made by Hardinge with a 9 x 48quot table and a Hardinge EZ Vision 3 axis CNC control.nbsp The spindle is R8 and it has a Kurt power drawbar.nbsp Machine is all original-not repainted or re-scraped.Perfect working condition.nbsp