For Sale
2 Pair of bozak Speakers 302A B-302A - $300 for each pairThe pr on the right says B-302A, but the pr on the left doesnt say a model number. Near as I can tell from research it may just be called 302A. Both cabinets could use refinishing to bring these back to life. These ...
For Sale
Vintage pair of Bozak speakers, they sound great. These will work great with tube or solid state gear. These speakers have very good reviews, they sound warm similar to British speakers. Made in USA.I only deal in person and in cash. Please no checks, no money orders, no Paypal.If ...
For Sale
Wall-Color 10 x 14 Metal Sign - 1957 Bozak Speakers - Vintage Look
This item is a METAL SIGN that you hang on a wall. Measures 10 inches x 14 inches (For a smaller version, search for this exact title but use 7 x 10 or 9 x 12) Simulated "rust" to give the vintage effect of aging (we can make it without aging, just Contact Seller after you order). Made of outdoor ...
eBay
Bozak Speakers with record player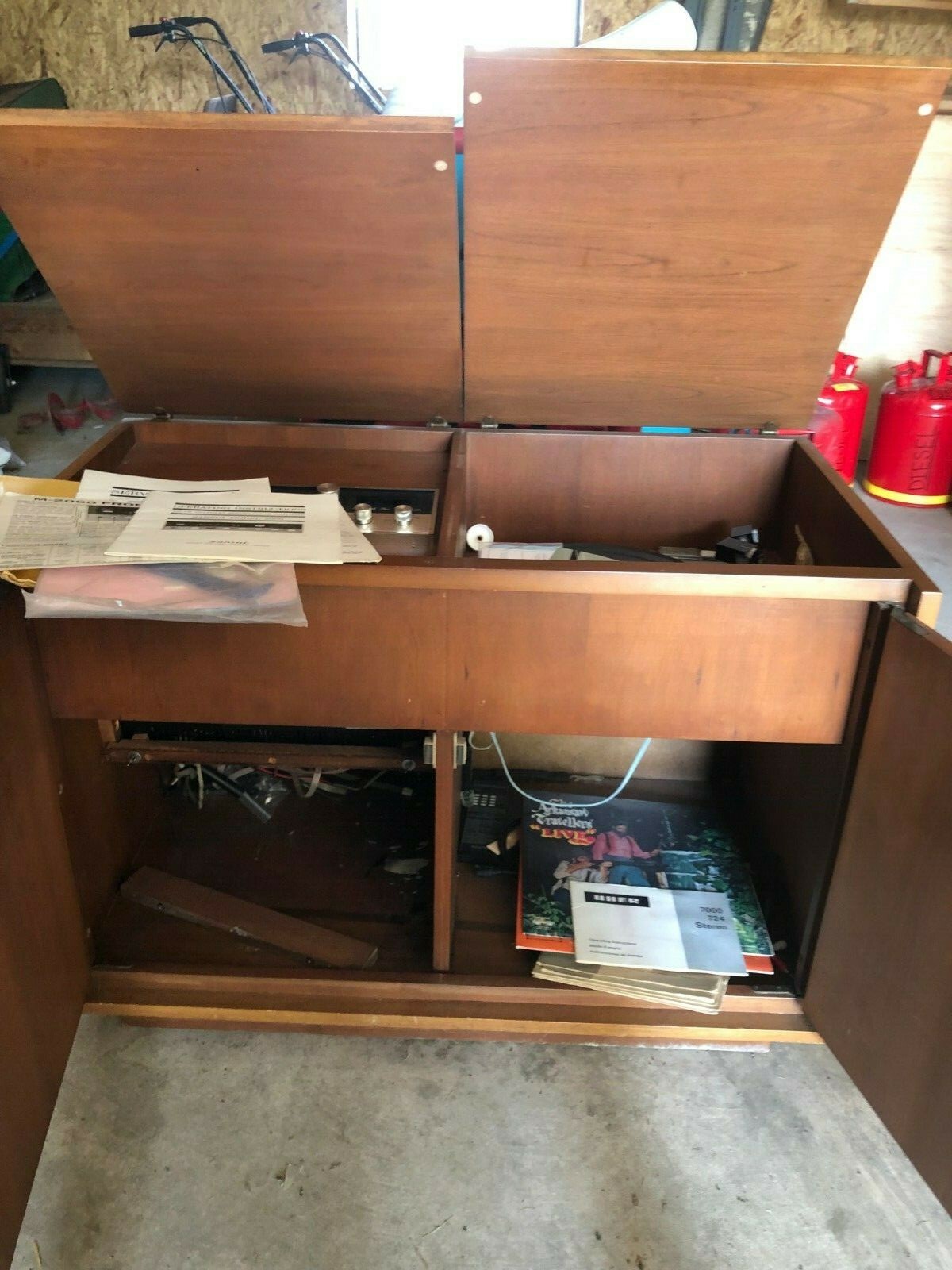 Nice vintage Bozak speaker and record player. Local pickup preferred. I will assist inUship shipping, or Fedex. Estimate cost will be $$250 tto lower 48. Please email me with questions. If have issues with your purchase, please contact me and I will try to make it right.
For Sale
Set of Modern mid Century Bozak Speaker Tables. $550 for the set of 2. Me and My Girls Antiques and Home Decor. Email or call 330 N. Bridge St. LaBelle, Fl 33935 Monday - Saturday 1030am to 530pm, closed on Sundays Www.Facebook.Commeandmygirls Instagrammeandmygirlsantiques ...
For Sale
VintageFive13five82826five
For Sale
Vintage, in good condition. receiver not includedstop in or callCASH AND GO PAWN5844 TRANSIT RDDEPEW NY 14043
For Sale
Bozak Symphony B4000 speakers in excellent conditionThese are literally collectables, and they sound awesome.Minty.
For Sale
Bozak 302A speakers in very good conditionI lightly sanded and oiled the cabinets, and they look very good.I cut small pieces of solid cherry to fill in where they are chipped in the bottom front. Ive done one and am in the process of doing the other.They look like they are ...
For Sale
Vintage Bozak 12 Quality Speakers - Excellent Condition - 8 OHMS - $40. Used for Church Services connected to a Conn Church Organ 3 Speakers available
For Sale
For sale we are offering a pair of Vintage Bozak Model 302-A Speakers in Italian Provincial Cabinets.$499.00 or Best Offer. Speakers are thoroughly tested and working....they sound good. The cabinetry does have scratches and scrapes. Note that the picture of the drivers and ...
For Sale
Bozak Symphony B4000 speakers in excellent conditionThese are literally collectables, and they sound awesome.Minty.
For Sale
I have a pair of great sounding Bozak Symphonies. The cabinets have a couple of rough spots and I took the risers off. The crossovers were recapped in the last year or two. If your reading this then they are still for sale.
For Sale
Great Condition Superb Sound