For Sale
electric BOUZOUKI Hand Made Low Action Big Sound.Professional Electric BOUZOUKI, Hand Made, Low Action, Big Sound, with Hard Shell Case.Like new. Purchased about 27 years ago and I never used it. I play guitar I dont play bouzuki.Reduced Price.paid $3000.pick up only REDUCED ...
For Sale
for sale is an Irish Bouzouki, made by Clay Alden. I bought this new about 2 years ago, and really havent played it much, so condition is Like New. Sale includes an extra set of strings and the OHSC. Also included is a tutorial DVD and 2 books.Here is your chance to own a ...
For Sale
Bouzouki Greek 8 String
For Sale
Vintage Bouzouki With Hard Case, Beautiful Inlay
For Sale
Roosebeck Bouzouki w/ Deluxe Gig Bag
Top: Solid European Spruce Neck: Mahogany Fretboard: Sheesham Scale length is 26.25" Truss Rod: Yes
eBay
Tzouras - small bouzouki - Greek folk popular - FREE SHIPPING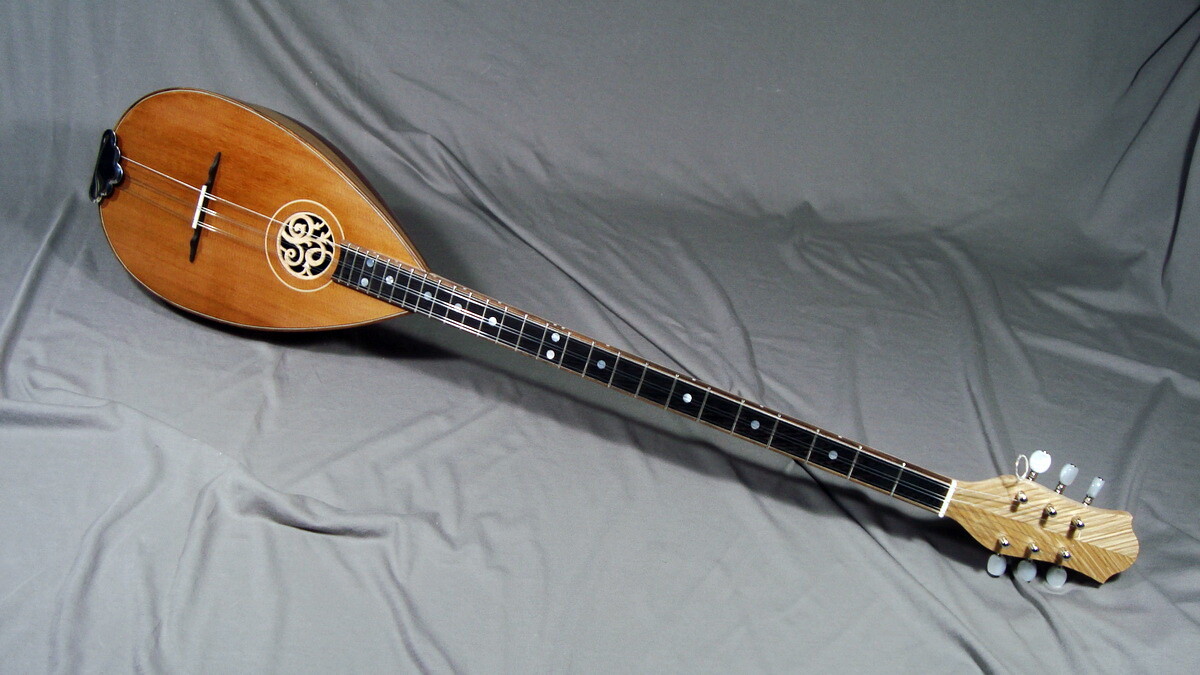 100% Handmade Greek tzouras (smaller scale bouzouki). Scale 63 cm (24.75) Tzouras is a middle-scale Greek traditional (urban folk music) instrument, between bouzouki and baglamas. It has a unique timbre - tone colour that distinguishes its sound in an orchestra (rembetiko). ...
For Sale
This Bouzouki is made in Greece plays very well No buzz Low action Easy to play You would be amazed of the sound local sale only Cash only Asking $500 OBO
For Sale
Greek Bouzouki Stringed Instrument in very good condition. measures app 38 long. no label inside. missing one string. there is a spot of brown color on the body under the varnish a repair of some kind, i guess. also the fingerboard has been varnished and there is no wear on ...
For Sale
A used Greek Bouzouki in good condition. I am selling it because my fingers are not limber enough to reach across the frets. It has a crack on the front see photos, but I do not think it affects the sound. Cash only. All sales are final.
For Sale
Good condition Made in Greece
For Sale
Good condition Made in Greece